Body Lift Surgery Gold Coast
What is a body lift?
A body lift is a type of plastic surgery procedure that is designed to tone and shape areas of the body that has sagging tissue. Body lifts can focus on both the upper and lower parts of the body. A lower body lift focuses on the buttocks, groin, thighs, tummy, and lower back. An upper body lift involves the abdominal area and breasts. A total body lift will focus on all of the problem areas, removing excess skin, and tightening loose fatty tissue.
Our clients have shared their body lift before and after photos – clients have consented to share these photos and they have not been altered in any way.
Who would be considered for body lift surgery?
A good candidate for a body lift is an individual who has excess loose tissue, typically due to extreme weight loss. The operation can be undertaken by both men and women who wish to remove the extra skin that hangs from their frame. Individuals should be in good health, following a regular exercise routine, and maintain a balanced diet. The surgery is not recommended for women who are considering pregnancy in the future.
How can scars be minimised?
As with any surgery, there will be some scarring. It's important to discuss expectations with the surgeon and find out where the incisions will likely be made. Once the incisions have healed, a scar minimising cream can be applied.
What is expected after your body lift surgery?
The operation is performed under general anesthetic and may require a 2-3 night (or more) stay in hospital. After the surgery, there is a specific care routine that must be followed. The incisions and affected area will be wrapped with bandages and dressings, and drainage tubes will be inserted to remove excess fluids and blood.
Patients may find that their muscles and skin may feel quite tight however this gradually passes and within a week or two of surgery, most patients can walk around comfortably.
Patients will be prescribed pain medication to reduce discomfort. A compression garment is fitted a few days after surgery and is worn 4-6 weeks post-operatively. Physical activity needs to be limited during the recovery period after the surgery.
What are the potential risks associated with this surgery?
Every surgery comes with risks and the body lift procedure is no exception, particularly as the procedure is performed under general anesthetic. Some of the most common risks include seromas, where a pocket of fluid forms under the skin. It is also possible to lose sensation or experience temporary numbness of the skin. All potential risks should be discussed in detail with the surgeon prior to the operation so that you are completely comfortable with your chosen surgery.
Pre-surgery requirements
In order to prepare for the surgery, patients may be required to undergo a medical evaluation to ensure that they are in good health. The doctor may also recommend that current medications be stopped or adjusted. It is also important to avoid taking aspirin or blood thinning medications. Smokers are encouraged to quit at least three months prior to surgery.
What do I need to know before booking a consultation for a body lift?
As a result of new guidelines for cosmetic surgery released by AHPRA (The Australian Health Practitioner Regulation Agency), anyone considering cosmetic surgery will now be required to supply a GP Referral to their Plastic Surgeon. All patients will also require 2 consultations with their Surgeon, which includes at least one face-to-face consultation. Additionally, there must be at least seven days between your face-to-face consultation with your Surgeon and your procedure.
How much does a body lift cost?
The price of our plastic surgery services will largely depend on your unique case. Costs includes the surgeon's fees, as well as all necessary pre- and post-operational care, anaesthetic and theatre fees. Indicative pricing will be discussed upon completion of your initial consultation.
Body Lift before and after photos
Our clients have shared their body lift before and after photos – clients have consented to share these photos and they have not been altered in any way.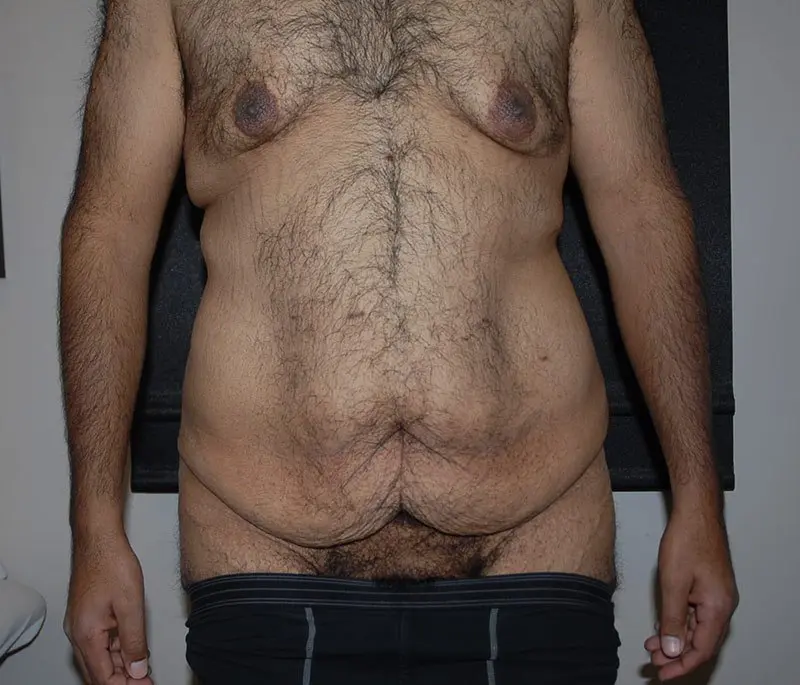 Patient 1: Before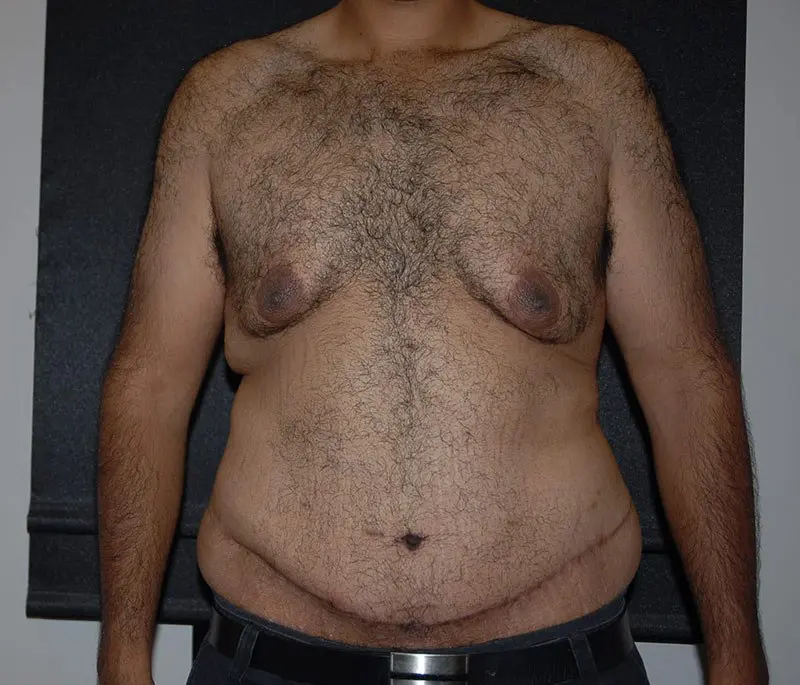 Patient 1: After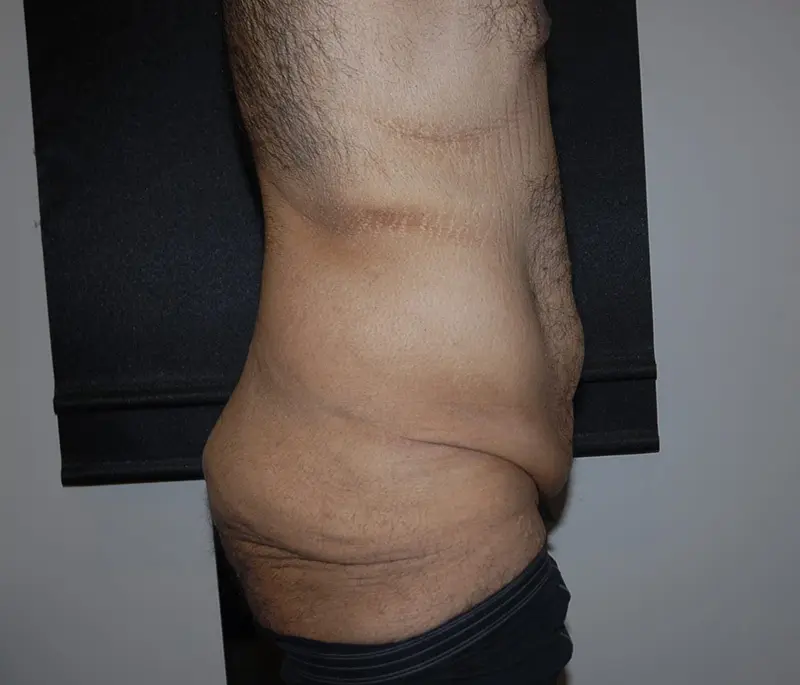 Patient 1: Before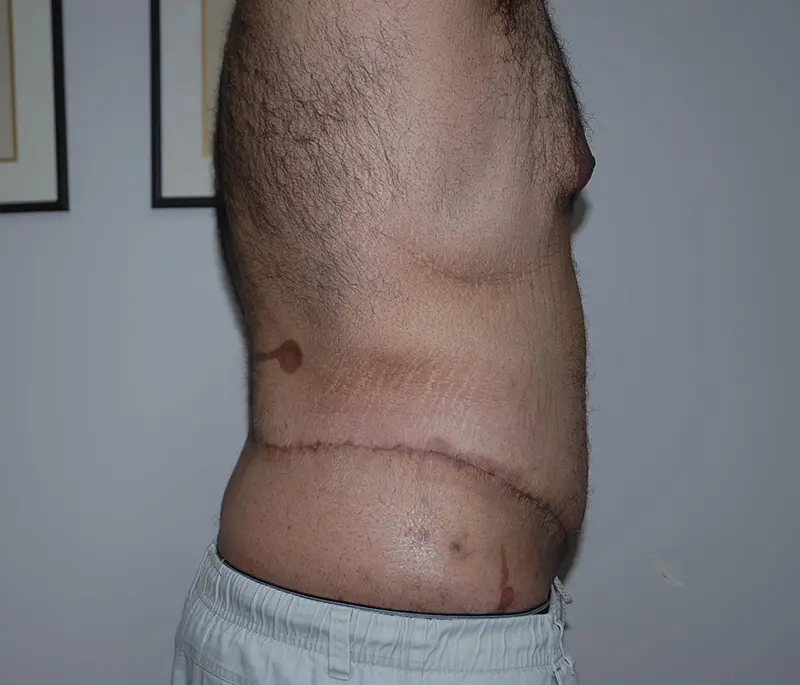 Patient 1: After