Synergie Skin Care Products
The Lotus Institute, Southport, stocks the Synergie Skin Care range of products are designed to work in perfect harmony with your skin and are medically proven, 100% Australian made and owned and not tested on animals. All products are made with no artificial additives or questionable ingredients.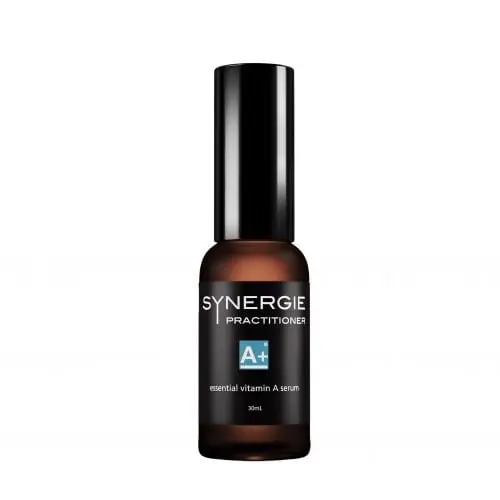 A+ (Vitamin A serum)
Essential vitamin A serum, a skin regulating cosmeceutical.
An advanced night serum combining potent anti-ageing ingredient, Vitamin A (stabilised retinol) with the powerful antioxidant, Lycopene. This formula is active and penetrative, addressing skin concerns without the irritation. Highly stable and deeply penetrative, over 2,250 international units of pure stabilised retinol are delivered per gram of Synergie Practitioner A+ serum.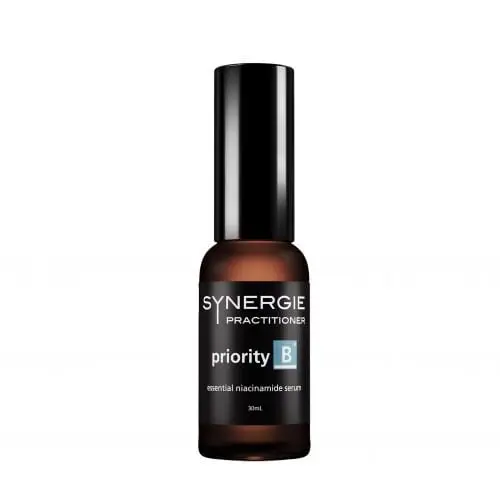 Priority-B (Vitamin B serum)
Priority-B serum (30ml) contains Niacinamide (Vitamin B3), boosts skin immunity, reduces brown pigmentation, strengthens the skin and increases hydration, suppresses excess oil production in acne sufferers and stimulates collagen production.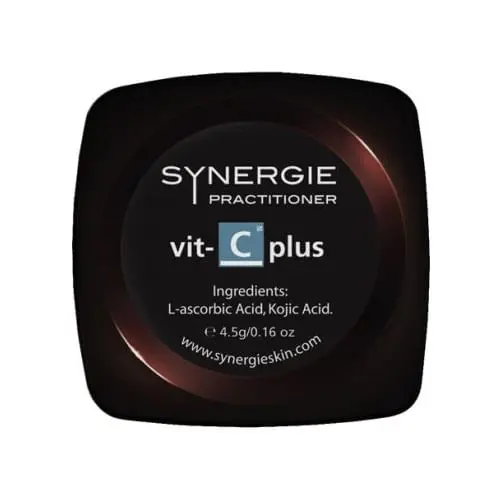 Vit-C Plus (Vitamin C crystals)
Pure L-ascorbic acid (antioxidant & brightening) with essential antioxidant crystals.
Vit-C Plus crystals contain the highest pharmaceutical grade of pure Vitamin C (L-ascorbic acid crystals) combined with the innovative skin lightening agent, kojic acid.
L-ascorbic acid is unstable as a water-based serum or cream and will have a short period of effectiveness. But when using the pure L-ascorbic acid crystals in a powder form, the Vitamin C is activated only when a liquid component is added, this way the ingredient is always active for maximum activity on the target cells.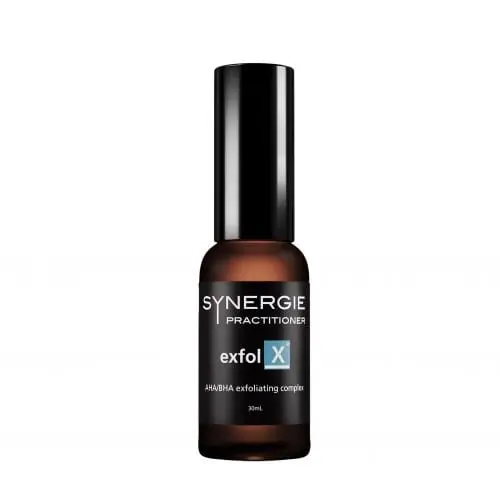 Exfol-X (exfoliating serum)
AHA/BHA exfoliating serum that improves texture, tone and hydration.
An advanced exfoliation serum designed to improve skin texture and luminosity. This potent formula contains a blend of over 20% AHA/ BHA active ingredients including lactic, malic and salicylic acid, and is specifically designed to:
Improve surface skin texture
Remove dead surface cells
Reduce uneven skin tone
Decongest pores and reduce the appearance of acne blemishes
Enhance the penetration of other active ingredients of your skin routine
Increase the moisture factors in the skin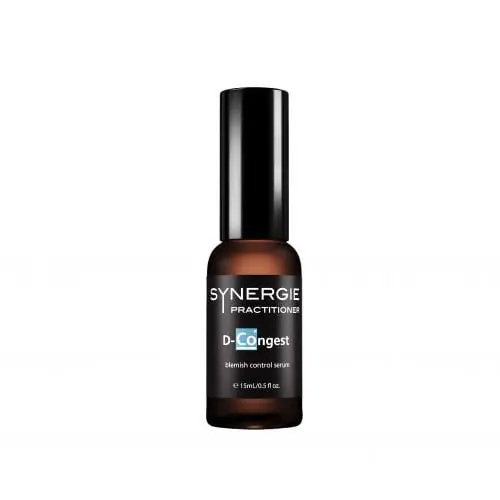 D-Congest (acne serum)
Blemish control serum, spot treatment for problem skin.
A powerful anti-acne spot treatment serum designed to reduce the appearance of blemishes. This fast acting formula contains alpha and beta hydroxy acids together with mandelic acid and Barosma Betulina Leaf Extract, to decongest pores, gently exfoliate and soothe irritated skin.
Acne is a chronic inflammatory condition involving four factors:
Overproduction of skin cells which are trapped in the pores
Increased oil production by sebaceous glands
Excess P.acnes bacteria present in the pores
Skin inflammation as a result of the bacterial assault on living cells
Most acne products only address one or two of these factors. Synergie Practitioner D-congest is able to address all contributing factors in one formulation and reduce the appearance of acne.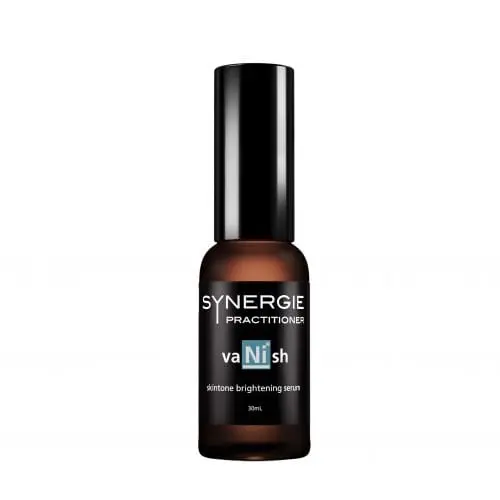 Vanish (pigmentation lightening serum)
Skin brightening serum for radiance and even skin tone.
Vanish contains patented peptide technology and clinically proven ingredients designed to reduce the appearance of uneven pigmentation and sun damage.
Skin colour is determined primarily by the amount, distribution and type of melanin produced by the melanocyte. Specific enzymes control the production of skin pigments. The first step of this melanogenesis is mediated by the enzyme tyrosinase which increases melanin synthesis. Following this, the transfer of melanin from the melanocyte to the keratinocyte is needed to express the pigmentation. To effectively address pigmentation a multi-level approach is needed.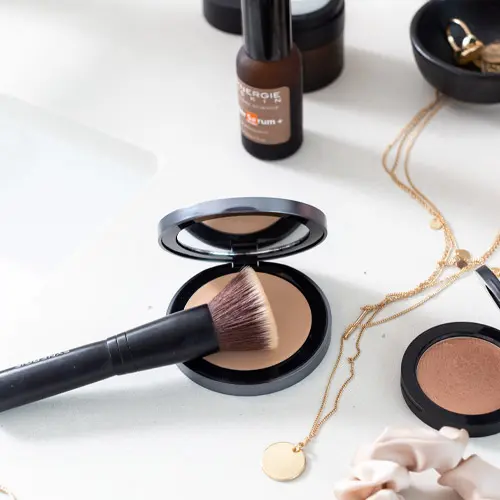 Synergie Mineral Makeup
Synergie mineral makeup is a foundation and sunscreen in one and suitable for every skin type. Formulated with the purest blend of minerals and Z-Cote (pure zinc oxide) technology giving broad spectrum protection. Your skin will appear luminous with superior lasting cover. The anti-inflammatory properties of Z-Cote, the key ingredient, makes it perfect for acne, rosacea and irritated skin. Synergie really is the purest makeup for the makeup purist.
Makeup Consultation And Colour Match
No charge on purchase of any makeup product
---