What is eyelid surgery (blepharoplasty)?
Eyelid surgery – or blepharoplasty – is a type of surgical procedure that removes or tightens the sagging skin that can appear around the top or underneath the eyes. Excess skin around the eyelid can create a heavy looking eyelid, aged or tired appearance, and in some cases block vision.
Our clients have shared their eyelid surgery before and after photos – clients have consented to share these photos and they have not be altered in any way.
Who would be considered for eyelid surgery (blepharoplasty)?
If you're looking to remove excess skin and fat and improve vision, you might consider an upper blepharoplasty.
If you have a misshapen lower eyelid due to excess skin and wrinkles, you might consider lower eyelid surgery which removes skin and fat and tightens the eyelids to correct any perceived drooping or sagging.
Both upper and lower eyelid surgery can be performed if required; this is often referred to as double eyelid surgery.
How can scars be minimised?
Eyelid surgery is usually performed under general anesthetic and can be undertaken during day surgery.
During upper eyelid surgery, an incision is made where the natural crease appears in your lid and along the lash line. The incision is almost never noticeable and scars can be minimised by applying a cold press to help alleviate swelling and bruising. During lower eyelid surgery an incision is made inside the lower lids and this leaves no visible scar.
What is expected after your eyelid surgery (blepharoplasty)?
You will be provided with an at-home care routine after your surgery which will include cleaning sutures along with administering eye drops and ointment to sooth and cleanse your eyes.
Most patients often report that they feel nearly back to normal after 2-3 days, however swelling and bruising can take up to a week to subside, or longer in some cases. You may feel comfortable to return to work during this time frame, as long as your job doesn't involve heavy lifting or straining.
You can return to wearing contact lenses after 1-2 weeks; however you can wear your glasses immediately (if required). We often encourage patients to avoid any aerobic or high impact exercise for 2-3 weeks after any type of surgery.
Final results are usually seen in about 1-2 months.
What are the potential risks associated with this surgery?
Although upper and lower eyelid surgeries are safe and widely practiced, as with any type of surgery, there are potential risks and complications that may arise. To ensure that you are across all the possible outcomes that could impact your vision, it is important that you discuss any and all concerns with your surgeon during your consultations. Some risks include infection, bleeding, scarring, and vision-related risks. Pre- and post operative instructions and care routines are provided to help avoid potential risks and support a speedy recovery.
Pre-operation requirements
During your pre-operation consultations, your surgeon will discuss potential risks associated with the eyelid surgery procedures and outline some post-operation preparation you can do to ensure that you have any pain relief medication or gel packs at home for when you are released from day surgery. As well as preparing you for the operation, your surgeon will also discuss your medical history and any allergies that you may have. Some 'before' photos may be taken for your medical records as well.
We require that you cease taking all Aspirin and Aspirin-related drugs including Nurofen, Vitamin E, any blood-thinning antioxidants, fish oils or herbal extracts (including multivitamins) two weeks prior to surgery. If you are taking medications prescribed to you by other specialists you will need to discuss this with your surgeon.
What do I need to know before booking a consultation for a blepharoplasty?
As a result of new AHPRA guidelines – in effect from July 01, 2023 – all clients considering plastic surgery will be required to provide a GP Referral to their Plastic Surgeon. All clients will also be required to attend two consultations with their plastic Surgeon, including one face-to-face consultation, which is scheduled at least seven days before your procedure.
How much does eyelid surgery (blepharoplasty) cost?
The price of our plastic surgery services will largely depend on your unique case. Costs includes the surgeon's fees, as well as all necessary pre- and post-operational care, anaesthetic and theatre fees. Indicative pricing will be discussed upon completion of your initial consultation.
If you suffer from an eye condition and you are undergoing a blepharoplasty for medical reasons, you may be covered by Medicare and some private health insurers. Your surgeon can advise you, so ensure you mention any pre-conditions during your early consultations.
---
Blepharoplasty is often combined with other ancillary procedures such as a facelift, necklift, browlift, nose reshaping, laser resurfacing and/or chemical peel treatment.
Although eyelid surgery can correct drooping upper lids and puffy bags under your eyes, it will not lift sagging eyebrows or remove crow's feet, other wrinkles, or dark circles under your eyes.
Eyelid Surgery before and after photos
Our clients have shared their Eyelid Surgery before and after photos – clients have consented to share these photos and they have not been altered in any way.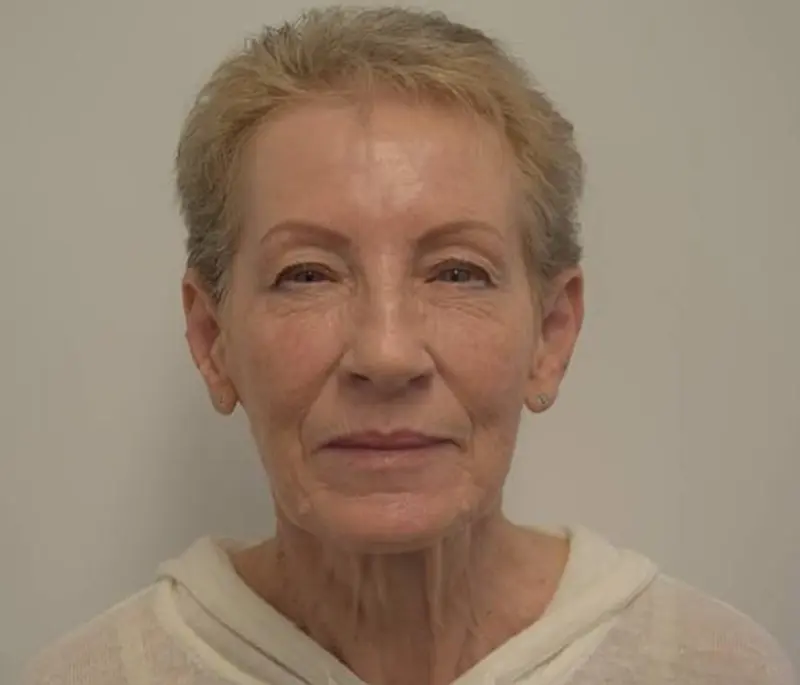 Patient 1: Before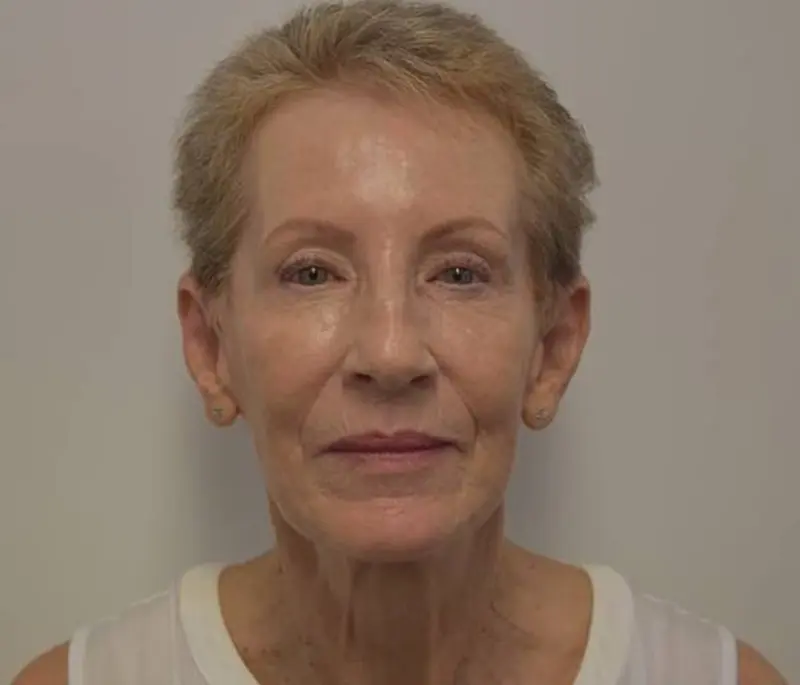 Patient 1: After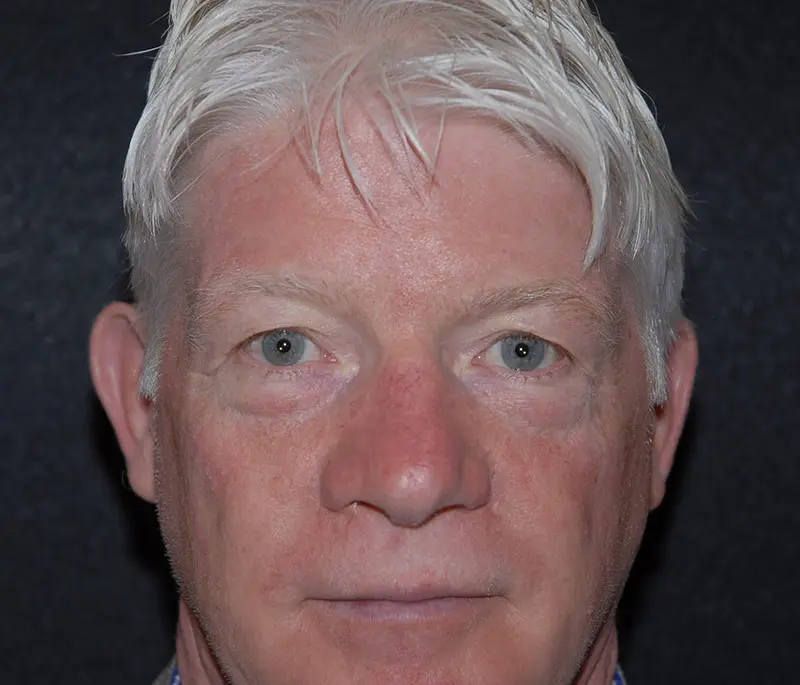 Patient 2: Before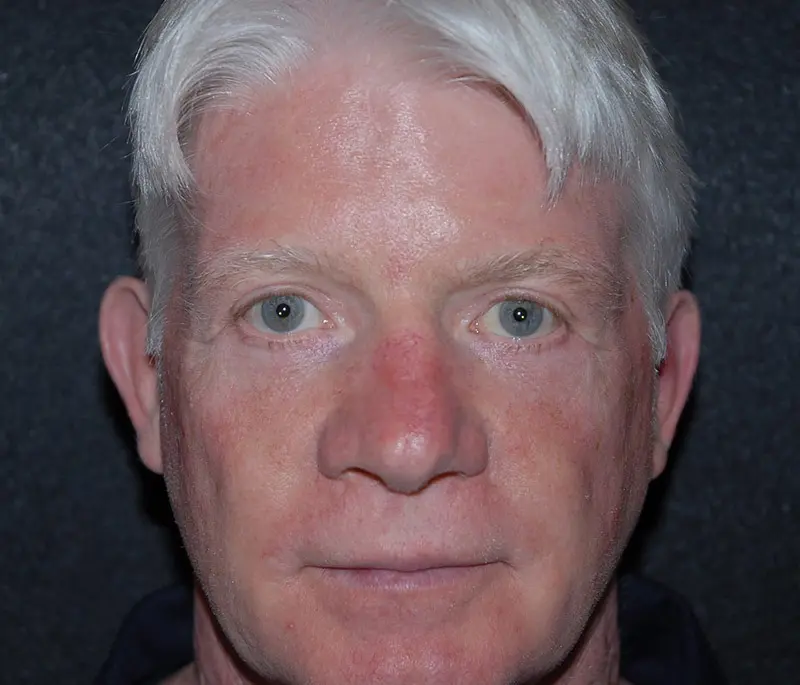 Patient 2: After